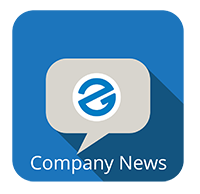 ed2go prides itself on offering courses that speak to workforce demand and employer need. We added three unique additions to the catalog to prepare your students for some of today's most in-demand jobs.
Read more about these new titles and what you need to do to add them to your course catalog.
What do you need to do:
If you've elected to auto-add new titles to your catalog, then no further action is required. You can start promoting these courses immediately. Otherwise, you will need to add them manually in the online administration center. If you're not sure if you have the auto-add feature set up, contact your Account Manager.
---
Horse Care Management (GES190)
---
Knowledge of horse care techniques opens an extensive range of career opportunities. The equestrian industry in the United States has a $122 billion economic impact and employs some 1.7 million jobs. Those with an in-depth knowledge of horse care may find employment opportunities in the horse industry at stables, breeding farms, riding schools, and more.
HORSE CARE MANAGEMENT | COURSE CODE: GES190 | SUGGESTED RETAIL PRICE: $2,595
Horse Care Management offers a comprehensive study of equine science and the practical application of these scientific concepts. Upon completion, students will have learned several facets of horse care and horse management, including daily care, handling techniques, and training principles.
---
Veterinary Assistant with Horse Care Management
---
Veterinary Assistant with Horse Care Management teaches the specialized skills that stables, equestrian centers, and large animal veterinary facilities look for. Together, these courses provide the comprehensive training needed to be a veterinary assistant with an additional focus on horse care techniques.
VETERINARY ASSISTANT WITH HORSE CARE MANAGEMENT| COURSE CODE: GES191 | SUGGESTED RETAIL PRICE: $3,995
Students will gain a breadth of knowledge that can take them from the veterinary office to the stables and beyond. The Veterinary Assistant with Horse Care Management track teaches students how to be an asset when caring for or treating a horse, from assisting with surgical procedures to measuring vitals.
---
Certified Professional Life Coach (Exam Included)
---
Professional life coaching has grown into a $2 billion industry, with demand for certified life coaches on the rise. More and more, organizations are hiring coaches to help their employees develop leadership capabilities and increase performance and productivity.
CERTIFIED PROFESSIONAL LIFE COACH (EXAM INCLUDED) | COURSE CODE: GES2023 | SUGGESTED RETAIL PRICE: $1,795
The Certified Professional Life Coach (Exam Included) course teaches the strategies for applying the IAPRC Code of Ethics, ICF Core Competencies, and other recognized coaching concepts. Upon course completion, students will hold the specialized skills needed to take the certified life coach exam and establish their own successful coaching business.
Reminder:
If you plan to add these titles to the Eligible Training Provider List (ETPL), you should apply for approval as soon as possible. If you need more information, please contact your account manager.