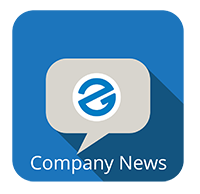 ed2go prides itself on offering innovative, relevant courses. We're pleased to announce a new course that teaches highly specialized data analysis and reporting skills.
The following course is now available and open for enrollment:
Advanced Career Training 
---
Crystal Reports
With data analysis becoming increasingly important in business, knowing how to use Crystal Reports is critical. This course will teach students how to use Crystal Reports, SAP's widely-used business intelligence application, to create custom business reports from different data sources. Students will be able to not only create reports, but to manipulate their look and export them in a variety of sharable formats.
COURSE CODE: GES3013 | SUGGESTED RETAIL PRICE: $995
---
What do Partners need to do?
If you've elected to auto-add new titles to your catalog, then no further action is required. Otherwise, you will need to add them manually in the online administration center. If you're not sure if you have the auto-add feature set up, contact your Account Manager.
---
Recent Course Discontinuation
For information on our recently retired course, click here.