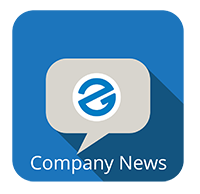 ed2go prides itself on offering innovative, relevant courses. We're pleased to announce new Advanced Career Training and Self-Paced Tutorial courses are now available in the catalog:
Advanced Career Training 
---
Professional Bookkeeping with QuickBooks 2019
QuickBooks is the top financial software tool for small business bookkeeping. For students interested in a bookkeeping career, this course is ideal for learning how to utilize the powerful software in various bookkeeping scenarios.
This course consists of hands on lessons, videos, supplementary text and culminates in a Portfolio Project that requires students to create documents showcasing their ability to accomplish bookkeeping tasks QuickBooks. Not only will students learn QuickBooks 2019, the Externship Starter Kit and the Career Roadmap lesson will prepare them for the job or externship search process. Additionally, this course includes a lesson on top workplace soft skills commonly request by employers.
This course does not include the QuickBooks 2019 software. If students have previous access to QuickBooks 2019, whether through their employer or a previous purchase, this course is ideal.
COURSE CODE: GES2004 | SUGGESTED RETAIL PRICE: $2,095
---
Professional Bookkeeping with QuickBooks 2019 (Software Included)
This course features the same content as GES2004, but also includes the QuickBooks 2019 software in course pricing. Students without previous access to QuickBooks 2019 would benefit from this software included version.
COURSE CODE: GES2005 | SUGGESTED RETAIL PRICE: $2,195
---
Self-Paced Tutorials
---
Introduction to QuickBooks 2019 (Self-Paced Tutorial)
QuickBooks has helped countless small business owners manage their accounting and bookkeeping needs. This self-paced course will introduce students to QuickBooks 2019 and teach them how to use its basic features. Students will learn how to set up a chart of accounts; create and print invoices, receipts, and statements; track payables, inventory, and receivables; and generate reports.
COURSE CODE: T9450 | SUGGESTED RETAIL PRICE: $129
---
Intermediate QuickBooks 2019 (Self-Paced Tutorial)
If a student has an entry-level understanding of QuickBooks, this self-paced course will teach them the accounting software's advanced features. They will learn how to use QuickBooks 2019 to  manage business expenses, create multiple invoices, record loans and petty cash, and more.
COURSE CODE: T9452 | SUGGESTED RETAIL PRICE: $129
---
What do you need to do:
If you've elected to auto-add new titles to your catalog, then no further action is required. Otherwise, you will need to add them manually in the online administration center. If you're not sure if you have the auto-add feature set up, contact your Account Manager.
Reminder:
If you plan to add the Advanced Career Training titles to the Eligible Training Provider List (ETPL), you should apply for approval as soon as possible. If you need more information, please contact your account manager.