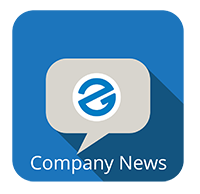 With the crisis of disconnected youth affecting 1 in 7 young people in America, our leading thinkers, innovators and organizations must work together to create a collective impact. In an effort to further this important discussion, Cengage Learning CEO Michael Hansen, Maricopa Community Colleges Chancellor Rufus Glasper, Maricopa Corporate College President Eugene Giovannini, and Smart Horizons Career Online Education Superintendent of Schools Howard Liebman today joined President Obama, the First Lady, and Vice President Biden at the White House College Opportunity Summit. The event brought together the nation's education, business and nonprofit leaders to collaborate and share best practices for increasing college opportunities for first-generation, low-income and underrepresented students.
The Summit focused on building sustainable collaborations in communities with strong K-12 and higher education partnerships. Invited participants were required to pledge new commitments that encourage college going, dramatically improve persistence and increase education completion.
As part of the Summit, the Obama Administration announced an expansion of the Greater Phoenix Collective Impact Network—a partnership between Cengage Learning/ed2go, Smart Horizons Career Online Education, the Maricopa County Community College System, Maricopa County Educational Service Agency-MCESA and the Phoenix Public Library. The partnership was created to identify comprehensive solutions in response to the crisis of disconnected youth in Phoenix – where more than 250,000 students are impacted.
The Greater Phoenix Collective Impact was designed to increase high school graduates' college and career readiness by providing 18-to-24-year-old students with an entry-level workforce certificate and accredited high school diploma through Career Online High School. This innovative partnership will serve as a model to advance the goals of the College Opportunity Day, and ensures dialogue and best practice among a broad constituency. Goals of the expanded alliance include:
Recruit upwards of 10,000 disengaged students, enabling an additional 2,000+ students to complete high school.
Reduce the 250,000 disconnected youth in Maricopa County by 5% annually.
Reduce the ratio each year of disconnected youth in a major US city (currently 1 in 7 nationally; 1 in 5 in Phoenix; 1 in 3 in South Phoenix).
"Education is a transformational driver, and student-focused, engaging learning solutions are key to empowering our youth to be successful in the classroom and the workforce," said Michael Hansen, Chief Executive Officer, Cengage Learning. "Working with our partners, we are committed to making education more accessible, and we are honored for the opportunity to join President and Mrs. Obama today in advancing this initiative."
To read the full press release, please click here.