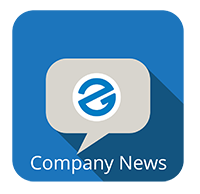 When we launch the Self-Paced Tutorial (SPT) option next month, your students will be able to choose which learning modality — self-paced or instructor-led — works best for them.
If you offer a Fundamentals course that has a SPT counterpart, here's what you need to know to get started.
How do I find SPT courses?
You will find the SPT counterpart to an instructor-led Fundamentals course with the phrase (Self-Paced Tutorial) in the title listing:
---
---
This SPT counterpart looks like a different course, is it?
Not exactly. The content of the SPT counterpart is the same as the instructor-led course, but the learning modalities are different. If a Fundamentals course has both options, students can choose which method is best for them and gain the same knowledge.
How do I add Self-Paced Tutorial courses to my catalog?
You will be alerted when we add more SPT options to our catalog. If you enabled the auto-add feature, these courses will appear in your catalog upon release. If you manually add courses, click "Add to Catalog" to ensure the SPT option is available to your students in the OIC.
Is pricing different?
Default pricing for the SPT counterpart is the same as the instructor-led course it corresponds to. However, you can adjust the price of the SPT in your back end as you see fit.
More information on adding, removing, or changing the price of courses can be found in our Mini OAC Workflows FAQ.
What about accreditation?
If you offer accredited Fundamentals courses, the SPT counterpart will also need accreditation. We have worked with the Project Management Institute, Staff Development for Educators, and ALLEGRA Learning Solutions to get courses accredited in the past, so we can assist you in the process. Please contact our Partner Help Desk for more information.