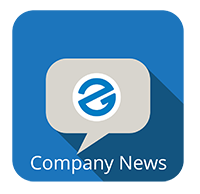 We pride ourselves on being at the forefront of online continuing education. We know that many of today's continuing education students need flexibility, so we created a new learning modality to fit into their busy lives.
This summer, we're adding a Self-Paced Tutorial (SPT) counterpart to many courses in our Fundamentals catalog. Students can select the SPT option in lieu of the traditional instructor-led method and complete the course on their own schedule.
We also created some brand-new courses that will use the Self-Paced Tutorial module exclusively, so be sure to keep an eye out for those!
What makes the Self-Paced Tutorial option different?
The content of the Fundamentals course and its STP counterpart are the same, but the new STP version offers greater flexibility to your students. Here is how:
Self-Paced Tutorial
Instructor-Led Course

All content is made available to students immediately after they register
Students can work through the content at their own speed within the course term
Course must be completed in three months
Students can start the course any time.

Content is released one module at a time throughout the course term
Students learn on an instructor-led track that follows biweekly lesson plans
Course must be completed in six weeks
Classes have a fixed monthly start date.
This looks familiar, is this a new option?
Yes and no. We piloted the SPT option for a handful of Fundamentals courses, all of which are currently open for enrollment:
Explore a Career as an Administrative Assistant
Handling Medical Emergencies
Introduction to Natural Health and Healing
Medical Math

Medical Terminology: A Word Association Approach
Understanding Adolescents
Twelve Steps to a Successful Job Search
Spanish for Medical Professionals
Feedback for the initial SPT rollout was overwhelmingly positive, so we will extend this option to 120 more courses in three phases and release 75 standalone SPT-only courses.
What does this mean for me?
When a SPT option is available, it will be listed with "Self-Paced Tutorial" in the course title. You can choose to include or exclude the SPT option from your Fundamentals catalog. However, if you choose to offer only the one learning method, your school may not populate in the search results since users will only see schools that offer both modalities.
What's next?
Stay tuned! We will announce more SPT courses in the coming weeks, as well as demonstrations, best practices, and suggested pricing.
If you have any questions, please contact the Partner Helpdesk: