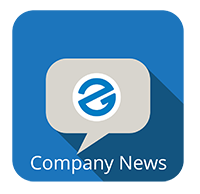 Supporting Our Partners During the COVID-19 Outbreak
During this unprecedented time, we will continue to provide our partners with the resources and support they need to serve their communities. We're taking proactive measures to ensure our online courses remain operational, without interruption of service for current partners and students.
How ed2go Can Help
As the COVID-19 situation continues to evolve, many schools and universities are moving classes online. As the largest online continuing education content provider in the country, ed2go is uniquely positioned to help facilitate this transition.
How We're Helping You Support Learning:
COVID-19 marketing and student communications toolkit ​

Marketing collateral to promote online offerings​

Expanding online offerings by adopting more of ed2go catalog​

Offering your Continuing Education staff free access to special SPTs to help them succeed while working remotely
Where to Find Marketing Resources
Visit the COVID-19 Marketing Toolkit Page to download emails, videos and more.
Who to Contact
We understand that the situation is changing rapidly, and that the needs of you and your students may evolve. For more information, please reach out to your account manager.