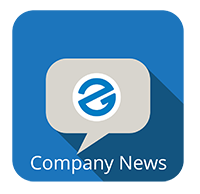 Personal Development is Hot
Everyone wants to be better in some way. In fact, self-improvement in the United States is estimated to be a $9.9 billion industry, and it is expected to continue at an average growth of 5.6% each year through 2022. Personal development encompasses anything from allowing someone to build a new skill to pursuing a passion that inspires them. Things such as; gaining a better sense of life direction, becoming more self-aware, getting motivated, improving effectiveness and focus, increasing resilience to navigate tough situations, and developing more meaningful and fulfilling relationships.
Why Choose to Offer Fundamentals Training with ed2go?
ed2go has more than 300 online Fundamentals courses. Some of these courses are aimed at gaining marketable job skills, while many help people reach their goals of self-improvement mentally, physically and spiritually. You can serve this large and growing need in your community by providing short online Fundamentals courses that include:
Decision Making
Effective Communication
Creative Expression (photography, art, music, writing, blogging)
Leadership
Health and Fitness (weight loss, training, cooking)
Stress Management
Relationships (parenting, marriage, co-workers, friends)
Wise Investing
And many others
Personal development used to be viewed as a negative, or beneath higher-ed, but interest and popularity are changing that misconception. It's rapidly gaining acceptance as something that all people need to be engaging in, and social sharing of the process of personal development is inspiring more and more people to try some form of it for themselves. Let's work together to reach more learners than ever before, and help them achieve their goal of being a little bit better tomorrow than they are today.
If you are not already offering Fundamental Courses (ILC) Click here to fill out a short form that will help your Account Manager connect with you right away about making sure that you are reaching and serving as much of your community as possible with valuable education opportunities.