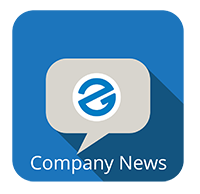 Project Hope Alliance has become the newest partner in the ed2go/Smart Horizons Career Online Education (SHCOE) Clinton Global Initiative Commitment to Action agreement. The agreement includes a scholarship-matching program, which will provide a total of 50 Career Online High School (COHS) scholarships to homeless parents in Orange County, California.
"Thirty percent of the parents we serve do not have more than a ninth grade education," said Jennifer Friend, CEO of Project Hope Alliance. "COHS is a tool to empower the parents to invest in and support their children's education."
Established in 1989, Project Hope Alliance is a California-based nonprofit organization dedicated to ending the cycle of homelessness. Project Hope works to eliminate barriers to academic performance and cognitive development created by the circumstances of childhood homelessness. By providing opportunities for the parents themselves to increase their level of educational attainment, the organization helps undereducated parents increase household earning as well as their ability to share in the educational development of their children without a sense of shame or incompetence.
In 2013, ed2go/SHCOE created a Clinton Global Initiative Commitment to Action to launch a first-of-its-kind scholarship-matching program targeting the millions of adults in the United States without high school diplomas. By joining this effort, Project Hope will make COHS available to parents in the homeless families it serves.
"I am very impressed with the COHS system. It is unique because it was created to address the challenges faced by high school dropouts and set them up for success. A lot of these parents work more than one job, so it's also important to offer a program they can be accessed at all hours." Friend said. "There are 28,000 homeless children in Orange County and this new partnership helps us in our mission to end the cycle of homelessness one child at a time."
Want to learn more about offering COHS to your students? Click Here