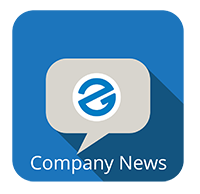 ed2go prides itself on offering innovative, relevant courses. We're pleased to announce two new additions to the catalog. Read below for more information.
The following courses are available in the catalog as of December 11, 2018:
Advanced Career Training
---
Lean Training (Exam Cost Included)
For many businesses, the shift to Lean Culture comes from simultaneously defining customer value, aligning around a common purpose, striving for perfection, and respecting and developing employees. The Lean Training course is a simplified, interactive way to quickly and effectively study process improvement and learn organizational shifts from veteran Lean practitioners. Upon completion of this course, your students will be adequately prepared to test for Lean Certification.
COURSE CODE: GES2028 | SUGGESTED RETAIL PRICE: $695
---
Fundamentals
---
Prepare for GED Test Series
Lacking a high school diploma no longer has to hold your students back in their career aspirations. More than 300,000 Americans take the GED® test annually and those who pass gain the skills and knowledge equivalent to a U.S. high school diploma. The Prepare for GED Test Series will help students analyze their strengths and weaknesses, so they can focus the areas they need the most. They will study the four GED® test modules, with an additional focus on the skills needed to pass the Mathematical Reasoning module.
COURSE CODE: GESB9332 | SUGGESTED RETAIL PRICE: $199
---
What do you need to do:
If you've elected to auto-add new titles to your catalog, then no further action is required. You can start promoting these courses immediately. Otherwise, you will need to add them manually in the online administration center. If you're not sure if you have the auto-add feature set up, contact your Account Manager.
Reminder:
If you plan to add the Advanced Career Training titles to the Eligible Training Provider List (ETPL), you should apply for approval as soon as possible. If you need more information, please contact your account manager.
---
Upcoming Course Discontinuations
For information on upcoming course cancellations, click here.