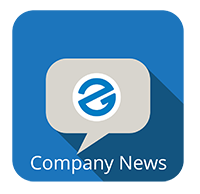 ed2go prides itself on offering innovative, relevant courses. We're pleased to announce a new addition to the catalog that will prepare your students for the growing hospitality, home management, and housekeeping fields.
Advanced Career Training
The following courses are available in the catalog as of November 21, 2018:
---
Basic Housekeeping
Professional housekeeping requires a broad skill set that ranges from cleaning and laundry to kitchen service and organizational systems. While the housekeeping field is never short in demand, training with a seasoned professional will make your students a more valuable asset to potential employers, including hospitality groups or private residences. The Basic Housekeeping course teaches effective housekeeping techniques to help offer the highest standard of service.
COURSE CODE: GES613 | SUGGESTED RETAIL PRICE: $595
---
Ama de Casa Bilingue
This course is the Spanish version of our 'Basic Housekeeping (GES613)' course
COURSE CODE: GES615 | SUGGESTED RETAIL PRICE: $595
---
Executive Housekeeper
Executive housekeepers work at the highest level of the housekeeping function, overseeing all aspects of cleaning, interior maintenance, and laundry services in a home or commercial establishment. This role bridges the gap between housekeeping duties and managerial oversight, as executive housekeepers often serve as a supervisor to other staff and mentor to new team members. The Executive Housekeeper course prepares for a career as a head/executive housekeeper at a hospitality group or private residence.
COURSE CODE: GES614 | SUGGESTED RETAIL PRICE: $895
---
Hotel Management with Executive Housekeeper
The hospitality industry provides a variety of jobs and opportunities to advance worldwide. Learning the skills needed to manage any venue, hotel, motel, resort, or accommodation house and supervise housekeeping staff will position you for success within this growing field. This course bundle teaches the complementary disciplines of hotel management and executive housekeeping. Students will learn the theoretical principles of commerce, management, tourism logistics, and the supply chain. This bundle also trains students to oversee the housekeeping function, including supervision and training, organizational methods, and laundry.
COURSE CODE: GES616 | SUGGESTED RETAIL PRICE: $1,595
---
Household Manager
For many families, household managers play a vital role running the home and supervising other household staff. Household managers offer their clients a varied skillset and ensure all aspects of the home – from housekeeping to security and even budgets – run smoothly. Those working in private service who want to position themselves for advancement would benefit from household manager training. This course provides specialized training in estate and household management. Students will learn how to manage the estates and private service employees of high net-worth individuals.
COURSE CODE: GES612 | SUGGESTED RETAIL PRICE: $1,595
---
Household Manager with Executive Housekeeper
Many busy families with large estates seek out highly-skilled employees to manage their household. These duties fall on the household manager, who oversees the home and household systems like budgeting, security, and staff supervision. Training as a specialized household manager is ideal for advancing your career in the private service industry. This course bundle will train students to work as a household manager with a specialty in housekeeping. Upon completing these complimentary courses, students will be able to run a household, supervise other household staff, and properly train and organize a team of housekeepers.
COURSE CODE: GES617 | SUGGESTED RETAIL PRICE: $2,195
---
What do Partners need to do?
If you've elected to auto-add new titles to your catalog, then no further action is required. You can start promoting these courses immediately. Otherwise, you will need to add them manually in the online administration center. If you're not sure if you have the auto-add feature set up, contact your Account Manager.
Reminder:
If you plan to add the Advanced Career Training titles to the Eligible Training Provider List (ETPL), you should apply for approval as soon as possible. If you need more information, please contact your account manager.
---
Upcoming Course Discontinuations
For information on recent course cancellations and revisions, click here.