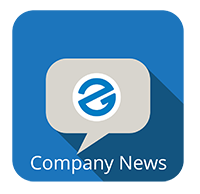 ed2go prides itself on offering innovative, relevant courses. We're pleased to announce a new addition to the catalog that will prepare your students for a career in home care as they earn their accredited high school diploma.
Advanced Career Training
The following course is available in the catalog as of November 14, 2018:
---
High School Diploma with Home Care Professional
This career-focused online high school course will train your students for a career in the home care field. They will learn the roles and responsibilities of home care professionals, including person-to-person communications, working with customers, and considerations for clients with specific needs.
Upon completing this intensive course, they will have earned their AdvancED/SACS/NCA/NWAC-accredited high school diploma and a certificate of completion that signifies their qualifications.
COURSE CODE: GES2018 | SUGGESTED RETAIL PRICE: $1,295
---
What do Partners need to do?
If you've elected to auto-add new titles to your catalog, then no further action is required. You can start promoting these courses immediately. Otherwise, you will need to add them manually in the online administration center. If you're not sure if you have the auto-add feature set up, contact your Account Manager.
Reminder:
If you plan to add the Advanced Career Training titles to the Eligible Training Provider List (ETPL), you should apply for approval as soon as possible. If you need more information, please contact your account manager.
---
Upcoming Course Discontinuations
For information on November course cancellations and revisions, click here.