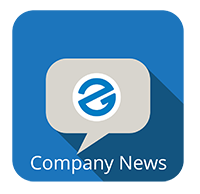 Help Us Achieve Service Excellence
Ed2go understands and appreciates your commitment to providing World Class Customer Service to your students. To help you achieve this goal, we are dedicated to achieving service excellence for our partners through our Partner Helpdesk.
Established specifically for ed2go partners, the Partner Helpdesk strives to be your one-stop partner resource, delivering you friendly, timely, effective, and proactive support and training. To ensure we are delivering on our promise of service excellence, we are excited to announce a NEW Partner Satisfaction Feature, accessible from each email interaction you have with the Partner Helpdesk.
When responding to an email you've sent us, our response will include the ability for you to answer the question, "How satisfied were you with the resolution we provided today?".To share your experience with us, simply click on the Green Happy face or Red Sad face located within the body of our response (example shown below).
Add Comments
You'll also be able to enter comments specific to your experience on the page that follows (example shown below).
More to Come!
To expand upon our promise, in the coming months we'll be sharing more exciting news about an enhanced Self-Support Portal for ed2go partners. Stay tuned!
Contact Us
Partner Helpdesk can be reached by emailing us at
[email protected]
, or by calling 800.701.8755 option 4. We're open Monday through Friday from 7am to 4pm PST.
NOTE: As a reminder, students may be directly referred to our Student Support Department for assistance.  They can be reached via the "Need more help" link at the bottom of the Help page of your Online Instruction Center or via email at [email protected]
Thank You for Your Feedback
Thank you for taking the time to help us improve our services. Your feedback is valuable to us!