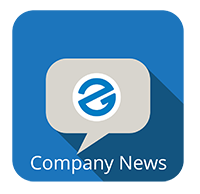 It's our mission to battle the nation's dropout crisis by building a program capable of reengaging out-of-school youth and adults back into the educational system. Nearly 40 million adults in the United States don't have a high school diploma, which means they are locked out of many opportunities in the workplace, further education and overall life advancement. We created Career Online High School to be a part of the solution to this problem. In this program, students not only earn a high school diploma but also a career certification designed to enhance their on-the-job skills and knowledge.
 The success of Career Online High School (COHS) has led to innovative partnerships with corporations like McDonald's, which offers our COHS program as an employee benefit to all eligible employees, both employed by the company and by franchisees, through its Archways to Opportunity program.
These employees can now complete their high school education online at their own pace and according to their schedules. We know these students work—and we want to keep them working while enabling them to take the next step in their education, which can serve as a springboard for further opportunities. The program gives students the ability to earn their high school diploma around their work schedules, removing what is for many the biggest obstacle to completing school as an adult. We even designed several new certification areas in food services, hospitality, and customer service, to ensure the program really targeted the needs of McDonald's workers.
Together, we're transforming the education game for millions of young adults disconnected from work and school, as well as adults seeking better opportunities for themselves and their families. Contact your Account Manager about how you can feature Career Online High School at your institution or learn ways to partner with local corporations to provide this benefit to their employees. 
This amazing story was recently featured on Forbes.com, click here.