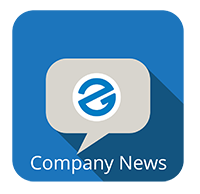 Augusoft Lumens has decided to disable ed2go courses and programs through their system. Like you, we were surprised upon hearing this news, as we've always allowed Augusoft Lumens to include our courses and programs – for free. We want you to know that throughout this change, we're dedicated to delivering the best products to your students and the best support to you.
If you're currently using Augusoft Lumens as the sole registration platform for students, there are many great alternatives available. The most beneficial and easiest to set-up is an ed2go hosted site and registration process. Benefits of our system include: All ed2go sites include free hosting, the ability to review student activity and completion data, and free inclusion in ed2go marketing student emails (Can be disabled within your OAC, if desired). Student benefits of your hosted sites include student single sign on (SSO) into ed2go systems and support for all ed2go product types. If you wish to transfer to a hosted sight or want additional information about that process contact your Account Manager.
Here are some recent internal changes we've made to ensure your programs through ed2go will continue to be the best for years to come:
Created a new Partner Site where you can access news, resources, and contact information in one convenient place. https://partner.ed2go.com
Hired a team of dedicated Student Advisors who through one-to-one support, over the duration of an entire Career Training Program, will inspire higher retention rates and better completion rates.
Hired a dedicated Partner Marketing Specialist to improve partner communications, increase partner marketing resources, and facilitate more marketing presentations, to help you grow your programs.
Hired a new Product Manager and Product Marketing Manager, to introduce new courses and programs, as well as the market research to support the validity of these courses and programs. As we release products and courses moving forward, we'll continue sending out an email communication and will be adding valuable marketing resources alongside webinars to train you and your staff on the benefits of each new product.
We will also be hosting webinars to address specifics in how this change impacts us both, and how we can work together to keep the registration process running smoothly.
Wednesday September 2nd – 1pm PST. To add to your calendar Click Here
Thursday September 3rd – 10am PST. To add to your calendar Click Here
At ed2go, we're committed to helping you grow your program, so together, we continue helping students worldwide learn valuable skills and start meaningful careers. If you have any additional questions about this change, please contact your Account Manger.