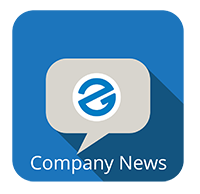 Our catalog is constantly changing, but that's a good thing! Currently, we maintain approximately 800 relevant courses that support some of the market's most in-demand careers. Read below about how you can supplement the following to-be-discontinued courses and build your continuing education program offerings.
Advanced Career Training:
● Professional Bookkeeping with QuickBooks 2017 (Software Included) (GES289)
Intuit no longer produces QuickBooks 2017, so our "software included" course will be retired on July 31, 2018. However, students with previous access to the 2017 software can enroll in Professional Bookkeeping with QuickBooks 2017 (GES277). Additionally, Professional Bookkeeping with QuickBooks 2018 (Software Included) will launch in July, so your students can enhance their financial literacy or start an accounting career with the latest bookkeeping software.
● Personal Fitness Trainer (GES115) and Advanced Personal Fitness Trainer (GES105)
In lieu of these two courses, which will be retired on October 8, 2018, our catalog has more comprehensive options to prepare for a personal training career:
NASM Certified Personal Trainer + Corrective Exercise (GES162) focuses on corrective exercise and assessment, closing with a certificate from the National Academy of Sports Medicine. This course also teaches muscle activation and inhibitory techniques, opening career pathways in athletic training and physical therapy.
Successful athletes need behind-the-scenes training, so personal trainers with performance enhancement expertise are in high demand. NASM Personal Trainer + Performance Enhancement (GES161) teaches integrated, total-body personal training and concludes with National Academy of Sports Medicine certification, the preferred credential of sports training professionals.
Fundamentals:
● Introduction to ASP.NET (asp)
ASP.NET will be retired on August 1, 2018, but our catalog has several other computer programming courses that give your students an edge in the digital job market. Courses like Introduction to Java (jab) or Introduction to PHP and MySQL (iph) are ideal for learning a new server-side programming language and building a cutting-edge portfolio.
What Partners Need to Do:
You do not need to take any action as the discontinued course will be removed from your catalog automatically on the above-mentioned dates. If you are not currently offering any courses in either Advanced Career Training or Fundamentals, contact your account manager about expanding your program offerings.
What Enrolled Students Need to Do:
Students currently enrolled in these courses will able to finish the course with no change to the curriculum.