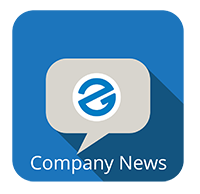 Advanced Career Training Students Receive Timely, Helpful, and Continuous Support
We pride ourselves on serving your students with the same dedication and professionalism that you provide. Every student receives a dedicated advisor who, along with the facilitator, get to know the students career goals and provides them with tools and strategies to help them succeed.
Advanced Career Training students receive the following support to help them enroll, begin, and finish their course.
ADMISSIONS TEAM – Guides potential students, on your behalf, into the course that best fits their interests and goals.
STUDENT ADVISORS – Track student progress and proactively reach out to help students who aren't progressing.
VIRTUAL CAREER CENTER – Convenient access to resources for job search, in-demand job statistics, and resumé templates.
EMPLOYMENT READINESS – Includes fundamental course training on time management, resume writing, and job search training.
Real Students = Real Service

"ed2go Student Advisor, Tamara is a sincere, dedicated and extremely helpful person. She has been my one point of contact throughout my program. She understands what it means to invest time and energy going to school, especially when it is done remotely. It's much harder because you don't have the luxury of meeting people and discussing issues. She has always been there for me, responding patiently and promptly to my queries and providing her best possible judgement and advice. I can't imagine having successfully completed this program without her support".         
~ Ishleen Thomas: Certified Medical Administrative Assistant Student.
If you're not already, add Advanced Career Training to your catalog
Click here to connect with your Account Manager about adding these courses or to learn more about them.