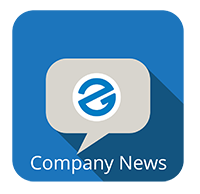 Success in the workplace requires up-to-date skill sets. To meet this challenge, we regularly retire and replace courses to meet current industry standards.
While the following courses will be retired, our new titles provide industry-recognized certification and better serve workforce demand:
Discontinued on July 12, 2018:
Professional Bookkeeping with QuickBooks 2017 (Software Included) (GES289) can be replaced with Professional Bookkeeping with QuickBooks 2018 (Software Included), which will launch July 17, 2018.
Discontinued on July 18, 2018:
Discontinued on August 1, 2018:
If you plan to add these new courses to the Eligible Training Provider List (ETPL), you should apply for approval as soon as possible. If you need more information on the EPTL approval process or funding opportunities, please contact your account manager.