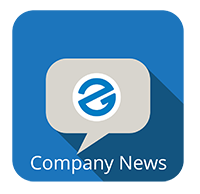 The growing need for a skilled workforce has shifted how employers search for qualified candidates. Holding a credential gives job seekers a competitive edge. Our revised Human Resources Professional (GES419) title prepares students for the Professional in Human Resources® (PHR) certification exam.
This is also the first ed2go release to use a curriculum design that emphasizes a competency-based learning objective. Keeping transparency in mind, students will work through the course with a defined learning objective clearly mapped out. Each lesson module focuses on certain skills or knowledge needed to master the competency, with explanation of how this relates to the overall learning objective.
Additionally, the Human Resources Professional title features a new page design for easy navigation and compliance with Americans with Disabilities Act (ADA) standards.
ed2go prides itself on using real-world data to create courses that address workforce demand. We will continue improving our catalog to better train your students for success in today's job market. Stay tuned for more course updates and announcements in the coming months!
What Do Partners Need To Do:
Contact your Account Manager to confirm the availability of this course in your catalog.
Visit the partner site to access several modifiable marketing resources to help you promote these courses to your students.