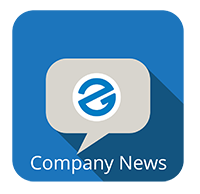 Many of our Advanced Career Training Programs help prepare students to take the certification exam in their field of interest. In addition, an increasing number of our offerings includes the cost of and access to the actual certification exam, in the form of a voucher.
Certifications
In order to address the skills gap and ensure an educated and skilled workforce, many industries have successfully developed industry-recognized credentials or certifications to better connect individuals to the skills they need to enter into and advance in those industries. Inherent in these skills credentials is the identification of the knowledge, skills and abilities required in jobs within specific sectors and industries. These nationally portable, standards-based, industry-recognized skills credentials benefit labor market needs and end up being a great value to consumers. This approach better aligns education and training to career success.
Vouchers
Certification exam vouchers enable students to save time and money by providing a more streamlined, easy way to take their exam, after their training is complete. These Industry-certifying vouchers are included in an increasing number of courses and our partner schools, 3rd party funding sources, and most importantly students appreciate the all-included package these vouchers courses provide.
Click here to fill out a short form that will help your Account Manager connect with you right away about making sure that you are reaching and serving as much of your community as possible with valuable education opportunities.