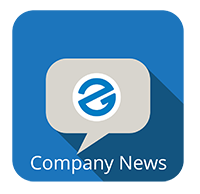 College graduates can make more money over the course of their lifetime compared to someone with just their high school diploma. But some people have more than time and commitment against them when it comes to applying to college; some people don't have their high school diploma or GED.
COHS allows students to earn their diploma while gaining career and college experience. COHS's Superintendent of Schools, Howard A. Liebman, Ph.D., explained, "COHS provides busy adult learners with an opportunity to craft their own academic schedule…. The program is self-directed and teacher-supported." These courses not only get them their high school requirements, but they help prepare students for further education if they wish to continue.
Program Perks
Liebman used his background in clinical social work and education to the student's advantage when designing the program. It's specifically structured to help nurture students into finishing. "In most cases, men felt pushed out of school for delinquency, failure, or suspension. Women felt pulled out of school due to pregnancy, family or financial needs," he explained. To combat this fear, students start with elective courses to build their confidence before being introduced to academic subjects. "The COHS curriculum model builds on successes, and students must receive a level of mastery of the lesson with a score of 70% or better before progressing to the next lesson," Liebman continued.
Beyond the course structure, Liebman explained there's another benefit of the COHS program: the result. In a traditional GED program, students get the equivalent of a high school diploma if they pass all sections of the test. However, with COHS, students earn their AdvancED/SACS-accredited 18-credit high school diploma and a workforce certificate.
Changing Lives Through Education
Liebman wants students to know it's possible for them to have success. "We have seen thousands of lives changed due to graduating from COHS. As an example, 76% of COHS students who graduated from the early-college model have matriculated into post-secondary, career training programs."
Article provided by Stevens-Henager College and CollegeAmerica, two of the newest COHS partners.
Interested in offering COHS on your campus? Visit http://www.careeronlinehs.org/partnerships/ to learn more.