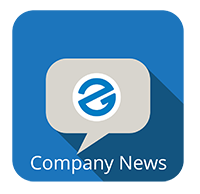 Are you opted in to new course auto add? If not, there are a number of reasons why you should consider taking advantage of this helpful feature. Within our partner network, a vast majority of our partners have opted in to take advantage of this time-saving, community-serving feature.
Keep a Robust Online Catalog
The Babson Survey Research Group found that enrollments in online education increased for "the fourteenth straight year" with projected growth throughout the decade. Make sure you have all of the industries and courses your community learners seek.
New ed2go Courses are In-Demand
We design courses that align with both local and national job market demand. In fact, we put our courses through a rigorous QA process to ensure skills-centric content and outcomes are at the forefront of the design. From inception to production, we take a data-driven approach that includes job market demand, growth outlook, preferred skills, and long-term career trajectory.
Don't lose enrollments
With new course auto add, students have the ability to begin the enrollment process the moment we release new courses to the catalog. In turn, they can immediately tap into their career training or personal development.
Online Modality Rules
As you probably already know, offering the online modality is an ideal way to meet the needs of multiple learning demographics. In fact, more than 50% of the student respondents to the Best Colleges survey chose online learning over on-campus study due to prior commitments to work and family. We've found that often, when a learner cannot find the online course at the institution of their choice, instead of taking the on-campus equivalent, they will enroll in that online course title through an alternate source. So, if students are going to take an online course regardless, wouldn't you rather be the one getting the enrollment?
You maintain control and flexibility
This feature will only start adding new courses going forward, it will not retroactively add any courses to your catalog.  In addition, your course management options will not change, you'll continue to have the ability to remove any course and adjust pricing as you see fit. Note: Courses will be added at SRP, so if you offer alternate pricing, you'll need to adjust after a course launch. Opting-in to ed2go's new course auto-add feature is a streamlined way to offer a robust catalog, meet learners where they are, satisfy local job training demand, compliment both your campus-based and your own online courses, and get more enrollments.Click Here to Get Started!